Ray Ruzan Cicetti
At Installation as Lay Preceptor
2018 Precept Vow Renewal
Sangha Members on last day of 2018 Householder Sesshin, where they renewed their vows as preceptors.
Interfaith Ceremony
Rev. Cynthia Black and Sensei Ray Cicetti at Church of the Redeemer
Our Sangha
Members of the Empty Bowl Community
Ron Manning
Sangha Member and Treasurer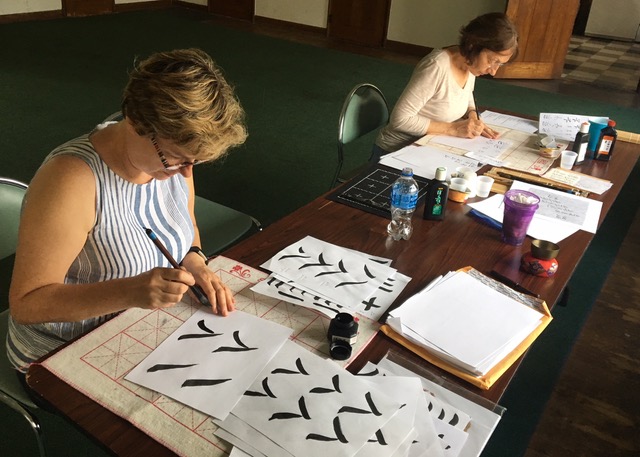 Calligraphy Class
4th Saturday of the month
Dharma Successors of Roshi Robert Kennedy
At Installation of Michele Keido Daniels as Sensei.
Art Practice: Calligraphy
Garrison Buddha Spring Sesshin 2019
We are an interfaith Zen community located in the Parish House of The Church of the Redeemer in Morristown, New Jersey.
EBZ is a center for lay practice and is open to everyone - we welcome people from all or no religious backgrounds. Whether you have been meditating for years, or just starting to explore, we welcome you to join us on this journey.
We practice 3 days a week at our Morristown Location
Tuesday Evenings 6:30pm - 8:10pm
Wednesday Mornings 7:00am - 8:00am
Thursday Mornings 7:00am - 8:00am
We Look forward to your visit, but there is no parking on the church lot - See our Parking for EBZ tab to avoid complications!